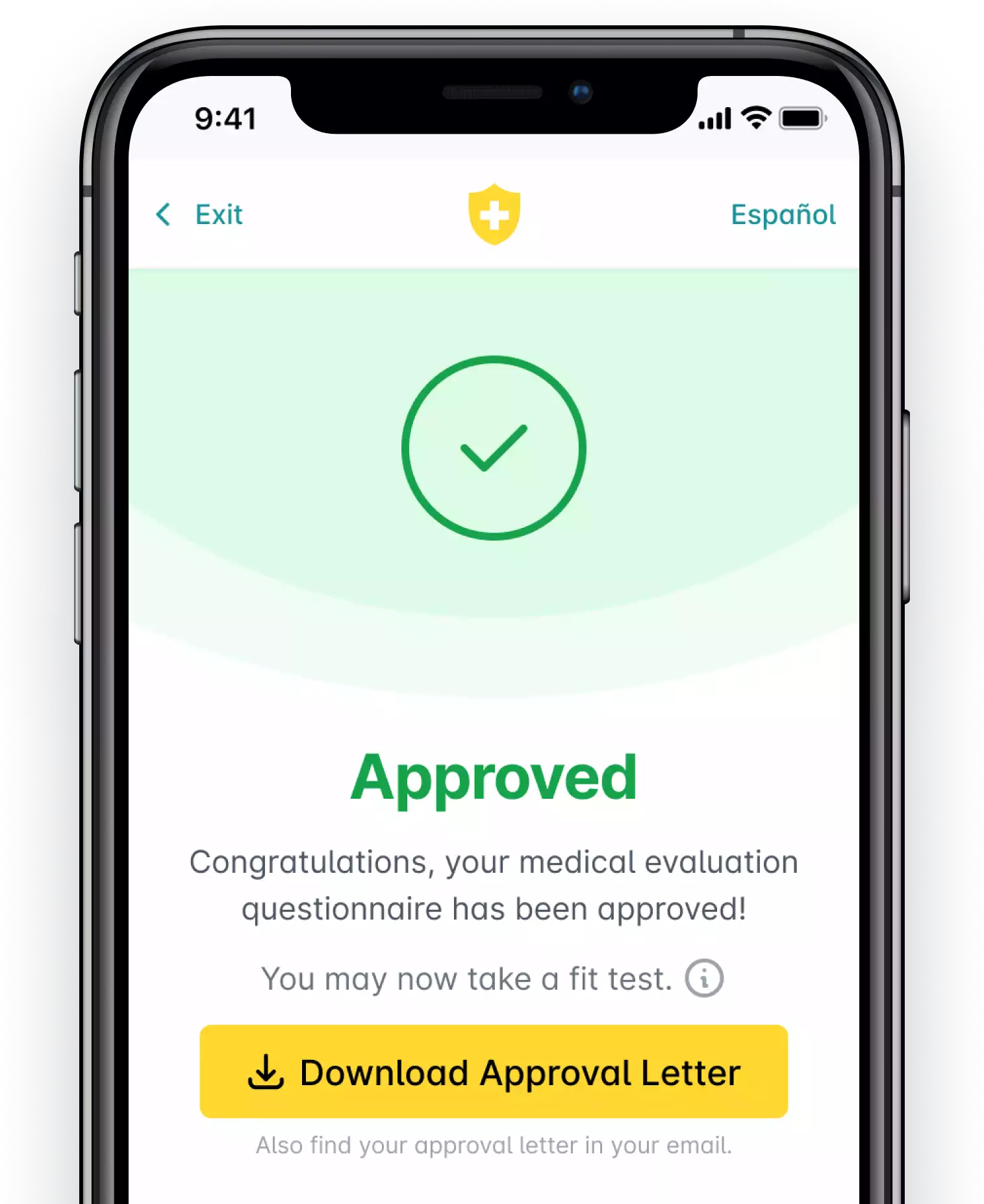 Individual Respirator Medical Evaluations and Fit Tests
Instant medical evaluation approvals for individuals*
Get started and receive your OSHA respirator medical evaluation approval in minutes with our easy online questionnaire.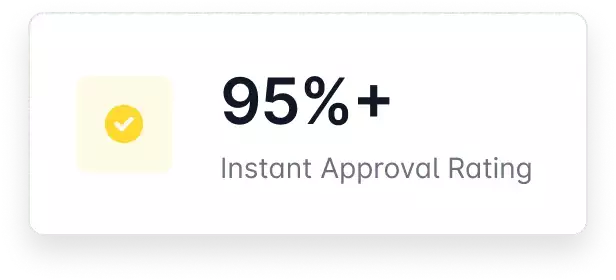 *Some questionnaires require follow-up from a healthcare professional before approval.
How we stack up against our biggest competitor*
Online questionnaires (ea.)
Qualitative Fit Test Kit (ea.)
(including nebulizers)
All-Inclusive Compliance Solution (ea.) (including nebulizers and medical evaluation)
*Competitor features and statistics based on research conducted 08/22. Fit Test Kit pricing comparison based on 3M™ Qualitative Fit Test Apparatus FT-30, Bitter. RespSafety has no affiliation with 3M™.
Qualitative Fit Tests on your terms
From DIY fit test kits and how-to guides, to support from an OSHA-certified fit-testing technician who can help you tailor a solution to your needs, we give you everything you need to complete your fit tests on your own at your convenience. It's less fuss and more affordable than booking with a test clinic.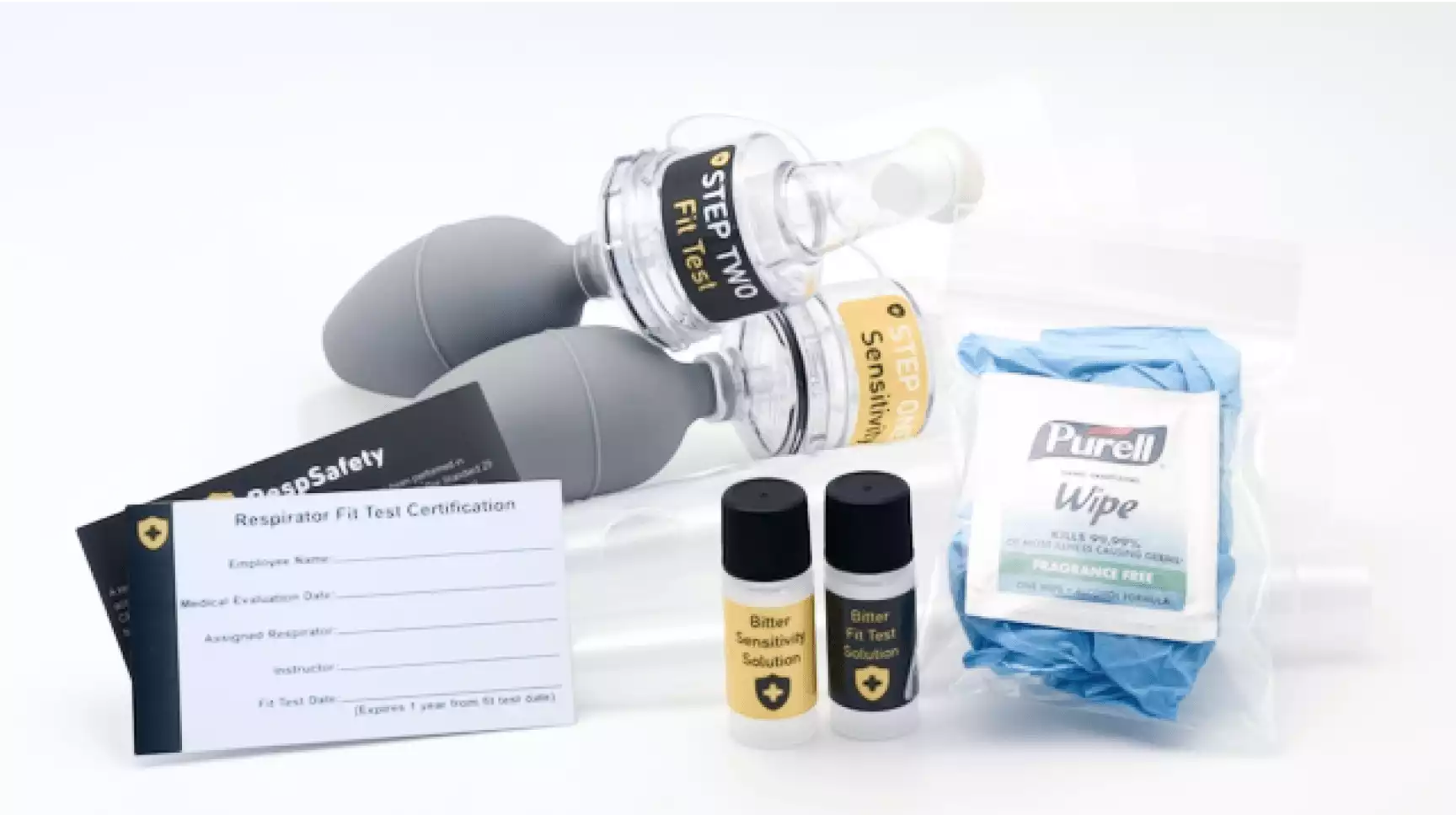 Respirator Medical Evaluation and Fit Test Complete Kit
Comes with everything you need to complete a qualitative respirator fit test on your own.
Then $32 each time you renew.
Don't just take our word for it
"Easy to use system. Love the instant approvals and ability to export clearance letters. Would recommend to anyone looking for online medical evals."
AllValley Waste Management
Frequently Asked Questions
How long will the online respirator medical evaluation take?

On average, it will take approximately 10 minutes to complete the questionnaire.

Yes. All medical evaluations are stored in an encrypted database. In addition, access to medical evaluation responses is highly restricted. In practice, submitting online responses is far more secure than collecting paper medical evaluations and mailing, faxing, or hand delivering to a physician.

What respirators does the medical evaluation cover?

The online respirator medical evaluation can be used for all brands and types of respirators. This includes but is not limited to:

Filtering facepiece respirators (N95, P100, etc.)
Elastomeric respirators
Powered air-purifying respirators (PAPRs)
Self-contained breathing apparatus (SCBA)
How quickly will the results be available?

We have an instant pass rate of over 90%, meaning most people who take the online medical evaluation will be cleared upon completion of the test. Those evaluations requiring further evaluation are reviewed within two business days, and will either be approved without further action or a PLHCP may contact you requesting further information.

Is the RespSafety Medical Evaluation OSHA-compliant?

Yes. Our online respirator medical evaluation is certified by a licensed health care professional (PLHCP) and meets OSHA Respiratory Protection Standard 29 CFR 1910.134.

How do I obtain records of the respirator medical evaluation?

You will receive an email with a certificate once approved. You can also download the clearance letter and print the results if you are connected to a local printer, and you can login later from a different computer and print the certificate.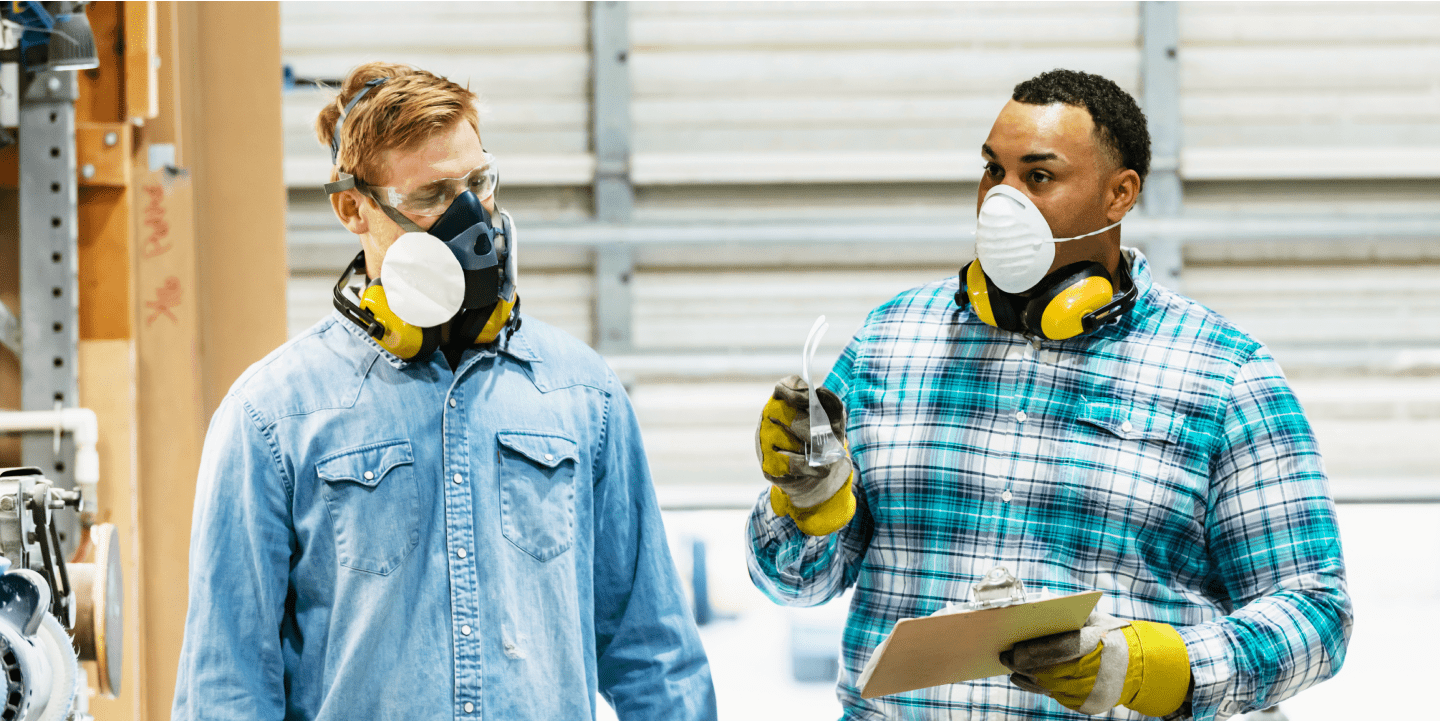 Ready to get compliant?
You can count on us to keep you in the know and on the right side of OSHA requirements.